E-Commerce
Hyper-personalization for a unique customer experience in E-Commerce
With Acceleraid AI-based personalization solution, we improve your customer experience along the customer journey and increase conversion rates.
Request a demo
Personalized omnichannel experience
Today, most shopping experiences are static and the challenge for e-commerce is to provide customers the optimal customer experience across all customer touchpoints through automated and real-time personalization. By dynamically delivering customized content along the customer journey and targeted campaigns based on activity scores and data parameters, e-commerce can succeed in reaching customers at the right time, in the right place, through the right channel.
Furthermore, competition within the industry is increasing, which means that differentiation through the customer experience is becoming increasingly important in order to build long-term customer loyalty and generate customer satisfaction.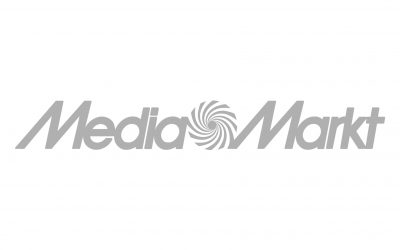 Use cases along the customer lifecycle
Typical use cases where Acceleraid supports you
Example use cases in detail
Personalization of the digital shopping experience
Using segmentation and AI-driven personalization, a unique buying experience can be created for visitors, addressing them individually to pick them up at the right time, at the right place, with the right products. Based on customer data, AI can also identify purchase intent and personalized actions (email, push notifications, etc.) can increase the likelihood of purchase.
Recover shopping cart abandoners
Optimizing the checkout funnel can prevent shopping cart abandonment and increase completion rates. With our personalization solution, you can prevent customer churn in just a few steps. This can be done, for example, by sending a follow-up message after a visit to your website where an item was added to the cart but not purchased, to motivate the customer to buy.
Targeting customers in a personalized way with dynamic real-time segmentation
Use valuable data parameters that a website visitor brings along, such as time, location, device, user behavior, etc., to create dynamic segments. This offers the possibility of addressing visitors automatically and in a audience-specific way in order to increase the transaction volume in stores and sales.
Calculate purchase probability in real time, to increase profitability
Use our solution to identify active customers with a high willingness to buy and address them in a personalized manner. By means of incentives, you can set targeted purchase triggers to increase the conversion rate.
"Acceleraid has become a valuable solution for personalizing our landing pages. We show our customers more relevant products, thereby strengthening customer loyalty and gaining new insights into our customers' needs every day."
PAOLO BROUSSARD, SOCIAL MARKETING LEAD EUROPE, EBAY
Project Procedure
Your advantages at a glance
Fast time-to-value
Start risk-free in weeks and achieve fast time-to-value with our automated solutions to maximize ROI
Smarte Integration
Acceleraid solutions are flexible, fast & easy to integrate into any infrastructure via APIs and standard interfaces – DSGVO compliant and adhering to the highest security standards
Relief of resources
Save resources through low staff involvement, data-friendly implementation of projects, and increased usability of solutions
Technical integration into your IT landscape
Integration into your store system
Flexible and easy: Integration via Javascript, server-side or via plugin
Integration with your CRM
Flexible and easy: Integration via Javascript, server-side or via plugin
Integration with your marketing automation and email solution
We offer a wide range of standard REST APIs or custom integrations as standard
The following integrations have already been implemented