Insurances
Your partner for the digitalization of the insurance industry
Personalize your online business with Acceleraid and increase sales & advisor appointments with Customer Experience Management and Machine Learning.
Request a demo
Digitization & personalization of insurance product sales.
Increased transparency (e.g., through comparison platforms), heightened price sensitivity among customers (in both private and commercial business), and the entry of new providers, some of them from outside the industry (e.g., car manufacturers, fintechs), have significantly increased competitive pressure. Insurers are forced to reinvent their offerings and communication with their customers in order to find new stability and resilience in times of global uncertainty. The pandemic, at the latest, has exposed weaknesses in the offline-focused business model and shown that there is no way around digitization.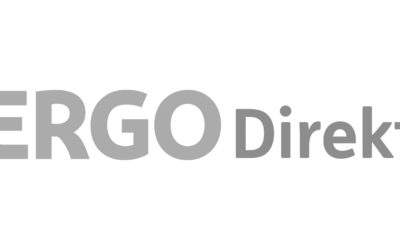 Use cases along the customer lifecycle
Typical use cases where Acceleraid supports you
Example use cases in detail
More leads for your insurance brokers
Address your potential customers with the appropriate message to convince them of your insurance products. Display personalized content to each potential customer on your landing pages/product pages to increase the number of desired consultations for your insurance brokers
Online sales of complex insurance products
Especially with complex insurance products, the information needs of individual website users are very different. The information required also differs according to how often a user has already researched your website and at what time of day they do so. Automate the sale of your insurance products by using AI to provide your potential customers with the information they need to conclude a contract.
Concluding insurance policies online & optimizing the application process
Optimized target pages and application sections for your insurance products, i.e. landing pages that are individualized depending on the target group, time of day, end device, etc., increase the probability of closing a deal and ensure further increases in the number of new customers. Depending on the target group, differently designed application sections also increase the probability of closing a deal – e.g. one-page design or subdivision into individual steps.
Cross-sell and up-sell additional insurance
Automate the sale of your additional products by using your customers' profiles to offer each customer suitable additional products, at the right time, via the right channel.
More new customers with the same marketing budget
The market for insurance products is characterized by high competition. This leads to high costs of new customer acquisition. Increase the efficiency of your advertising costs with the help of AI by offering your potential customers the right products, at the right time, via the right channel.
Reduce customer churn
Contract cancellations are annoying for any insurance company. With the help of artificial intelligence, you can find out at an early stage which customers are at risk of cancellation and counteract the cancellation at an early stage.
"With Acceleraid we were able to generate a significant and sustainable uplift of 20% within a very short time (additional dental insurance 2015)."
Martin Ingignoli
Barmenia Versicherungen
Project procedure
Your advantages at a glance
Fast time-to-value
Start risk-free in weeks and achieve fast time-to-value with our automated solutions to maximize ROI
Smarte Integration
Acceleraid solutions are flexible, fast & easy to integrate into any infrastructure via APIs and standard interfaces – DSGVO compliant and adhering to the highest security standards
Relief of resources
Save resources through low staff involvement, data-friendly implementation of projects, and increased usability of solutions
Technical integration into your IT landscape
Integration into your CMS and portal system simply via Javascript, plugin or server-side. Alternatively, we also offer a super fast landing page cluster, similar to Google Amp, hosted on a private cloud in Germany to optimize your campaign traffic
Integration with your existing customer systems -. Acceleraid offers a CDP solution that unifies data from all systems. This enables easy integration without the need for large IT projects.
Integration into your CRM and app, email systems via plugin, API as desired