Consolidate your web, CRM and existing customer data into one flexible platform
With Acceleraid, you no longer program, you just configure. Segment any target group in seconds! We support you in your sales activities and help you increase your closings and sales through AI-based data analysis and personalized customer targeting.
Our software analyzes your customer and visitor data, segments target groups, automates the process of addressing them, and optimizes your channels based on all click and transaction data using machine learning. Our algorithms are flexible and versatile. We help you optimize them for your business case.
No more data silos
All data sources are integrated and merged into an intelligent database
Clean and prepared data
All data is automatically cleaned and prepared during the import process.
Keep flexibility
You can export all data at any time and import all newly generated data back into your own systems.
Data for those who need it
With the Acceleraid platform, all data can now be viewed and used by every department, no more lengthy requests to IT without knowing what to actually request.
Data protection compliant and secure at all times
In addition to exclusive server locations in Germany, Acceleraid operates in strict compliance with data protection regulations.
Bring your data together intelligently and make it useful with the help of artificial intelligence
Available data sources range from static customer relationship management (CRM) data – such as age and gender – to more sophisticated information such as creditworthiness. Product information, loyalty data provide insights into the products a customer is currently subscribed to and opportunities to cross-sell and upsell other products the customer is not yet using. Credit card transaction data provides live information about the customer's spending habits. All of this data is processed by Acceleraid to regenerate additional data. The existing data combined with the new insights can be used to make marketing decisions in real time.
What data does Acceleraid usually process?
Your advantages in detail
Finally exploit the full potential of your data. Acceleraid integrates all data sources available to you and brings them together so that all information about each customer is integrated and usable in one central location.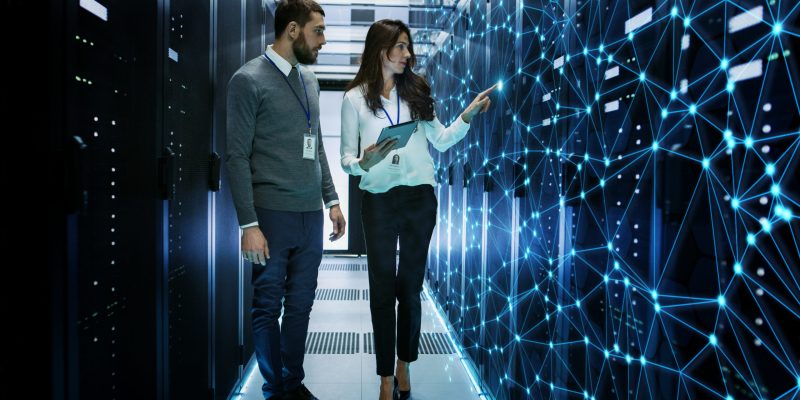 All data held in the Acceleraid system can be exported at any time or automatically fed back into your systems by Acceleraid. In this way, you retain maximum flexibility for your existing processes and tools, but can generate insights and new data on a clean data basis in a central location.
Automatically clean up the merchant names in your credit card data. If you've ever worked with credit card data, you know what a complex undertaking it is to actually use that data. Merchant names in particular often come from the credit card processor in a very cryptic and messy way. For example, transactions from the merchant "Mustermann" often have the merchant name "Mustermann * 12345", then the next transaction has "Mustermann * 423455". These two merchant names would not be recognized as one merchant and thus, for example, no automatic campaigns could be triggered when a transaction takes place at the merchant "Mustermann".
Data for those who need it
Virtually every department is supposed to be data-driven these days. Often, however, very few departments even know what data they have available. On the one hand, this makes it difficult to find ideas and create use cases, but it is also very complex to request target groups or data from the IT or BI department if you don't know what you have. With the Acceleraid platform, the very departments that need to work with you for marketing and sales purposes have access to the data and are given the right tools to analyze and understand the data appropriately.
Data protection compliant and secure at all times
All data is pseudo-anonymized or completely anonymized before processing in order to remove any personal reference. . Personal information is generally not necessary for the analysis and use of your customer data, as it has no significance for the behavior of a user. The following applies to the entire process: All data always remains in your possession.
Your data is stored in a distributed manner by our storage system to ensure that it is always available. A daily backup is available at multiple locations in the unlikely event that you need to restore it in the event of a failure. Data processing is done in compliance with the DSGVO.
Our IT infrastructure is located in a secured data center and consists of a multi-level firewall concept with hardware and software firewalls as well as a central intrusion detection system (IPS). Daily automatic security checks ensure that vulnerabilities are detected and closed more quickly. Our multi-member IT team monitors all services 24 hours a day, 365 days a year.